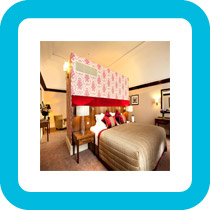 Martin Design is a practice with a wealth of experience across the broad range of building services. We have a team of engineers that are both well trained and experienced and this allows us to quickly appraise problems and to move positively towards well engineered solutions. We work as a team and while each project will have a lead engineer they are fully supported by the whole team.
Condition
Surveys
We have a broad understanding of the full range of mechanical, electrical and plumbing services. With this knowledge we are able to make informed judgements on the type, nature and quality of the full range of services in a building and can make accurate comments upon their status.
Energy
Surveys
An understanding of building function and the role of the building services allows us to gain a sound understanding of the energy usage and potential for energy savings. This coupled with a practical understanding of the products available allows us to produce accurate energy surveys with sound recommendations.
Full M&E 
Design Service
We have a wealth of knowledge across the full range of M & E services and our experienced team are able to deliver a comprehensive design solutions and documentation to ensure the delivery of installations to meet the most challenging of briefs.
Part L
Calculation
Compliance with Building Regulations is becoming more onerous and our proactive approach ensures that compliance is achieved in the most effective manor to the whole project.
Part L
Seminar Service
While we lead the design team in energy reduction matters we have always taken on an evangelical role in creating greater understanding in the whole team as we believe that this will give the best long term outcomes for the client. The delivery of seminars is a vital tool in the delivery of our message.
Performance
Specification
On certain projects a performance specification can be the correct vehicle to allow D & B contractors to submit firm prices and deliver satisfactory installations. We have produced Performance Specification for a range of projects and are committed to the production of clear and concise documents that spell out the detailed requirements.
Value
Engineering
We believe that this must be approached by challenging all aspects of the brief and then working with the full design team to evaluate options.
M&E
Cost Control
While we are not "cost consultants" our in depth knowledge of services and their delivery allows us to make well judged comment upon a range of cost issues.
Site
Inspections
We attend a range of sites on a regular basis and this along with our knowledge of installation standards enables us to make critical comment upon the full range of building services installations.
Witness Testing 
and Commissioning
The witnessing of testing and commissioning allows us to ensure that the design that we envisaged is delivered at the end of the project. This site based role allows us to ensure that the complete installation operates to meet our design intent and gives us a useful insight and experience of the practical challanges experienced during the installation.