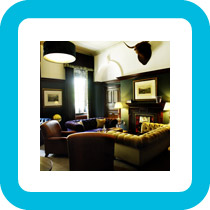 Martin Design is a practice with a wealth of experience across the broad range of building services. We have a team of engineers that are both well trained and experienced, and this allows us to quickly appraise problems and to move positively towards well engineered solutions. We work as a team, and while each project will have a lead engineer, they are fully supported by the whole team.
Great
Attention
Great attention will always be paid to the initial design appraisal as experience shows that time spent getting the concept correct will produce a better engineered scheme in the longer term. We equally accept that "the devil is in the detail" and again we utilise our experience to highlight details and focus on their resolution before they become problems.
Great
Experience
While we have great experience across the full range of commercial projects, we have always had a particular interest in energy. This has come to the fore over the past few years and we use several software packages and our experience to develop cost and energy efficient solutions on all the projects in which we are involved.
Strong
Team Players
We consider ourselves to be strong team players and are prepared to make positive contributions to a design team throughout the design process. We passionately believe that exceptional design solutions are only achieved when the whole team work together.